It's time for another edition of Etsy Tour Tuesday. We take time to highlight our newest etsy listings and share some other shops who also donate to charity.
To start, we've added back our
Clearance section
! All items in our clearance section are $5 or $10. They are items that we will no longer carry or need to go to make room for more fun items. So get them while you can!
We have 3 items like this in our clearance section for only $10 + S&H!!!!!
Their goal is

to "spread awareness, support & compassion through loving care packages to families of children facing surgery for craniosynostosis."
There are only a couple of other shops selling items to benefit children with craniosynostosis.
Leaps of Faith Designs has an Ultimate Survival Bracelet. 50% of the proceeds benefits a
Craniosynostosis Charity fund.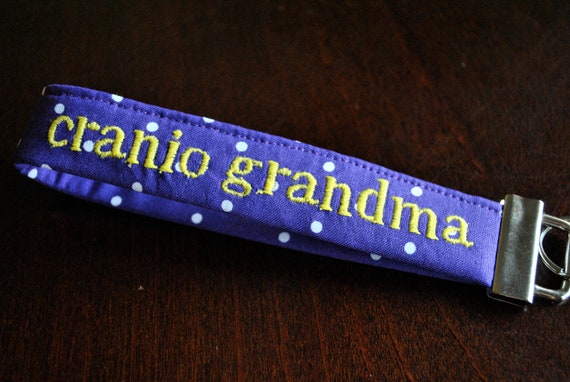 Cat O'neal Designs has this Cranio Grandma Fabric Key Fob. 100% of the profits will be donated to Cranio Care Bears.
Happy Tuesday everyone!